Email Sever Migration Update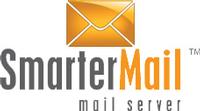 As you may recall, a month or so ago I announced that we were moving our email server to a new box, and a new software platform: MDaemon.
Well, that email migration did not start off so well, and after trying it out for a few weeks, we decided that it did not fit our needs. So we recently completed moving the first 20 customers that had done the move BACK to the old (current) email server.
So, as it stands right now, everyone is back where they were two months ago.
The plan now is this:
Upgrade the current email server to the latest version of SmarterMail (v 14)
Install the same version of SmarterMail on the new box *
Migrate ALL email mailboxes (including yours) to the new box
The SM upgrade will happen this Thursday night, around 10:00 PM. Our email server will be down for about ten minutes. No emails will be lost during this time.
The migration to the new server will happen next Friday, March 18th, around 10:00 PM. The email server will be down for about an hour. No emails will be lost during this time, either, and you will not have to change any settings on any of your devices. If you want a more secure connection to the email server, we will post a how to page with instructions for settings.
* The new box has faster processors, twice as much RAM, twice as much hard drive space on disks that are twice as fast. This machine will work quite well for serving email.
Additionally, the new version of SmarterMail supports Message Archiving, and adding that as a service for your company or organization will be easy and an inexpensive upgrade (additional $2/mo/mailbox). Contact Mik if you're ready for this.
THANK YOU for your patience, especially if you were moved to the new server and had to be moved back. What a pain.
Thanks again,
Mik
Posted: to WebWorks News on Tue, Mar 8, 2016
Updated: Tue, Mar 8, 2016