Getting More Business by Improving Your Website's Visibility
Mik explains simple, low-cost steps to increasing business with your website
One of the advantages of owning or running a small, local business, is that you are local, and that many people, given the choice, will hire a local company instead of a regional or national chain. However, being a small, local business also means you may not have the resources to compete with more well-funded competitors who typically have staff just for online marketing and SEO (Search Engine Optimization).
The good news is that being found on the Internet isn't that hard, really. You can take small, easy steps, each of which will improve your ability to be found. Here are three things you can do with Montague WebWorks:
1. Google MyBusiness and Analytics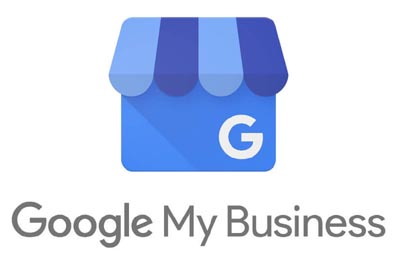 In their continuing effort to know everything about everything, Google, the undisputed leader in online search, offers two free services to any and all businesses: Google MyBusiness, and Google Analytics.
Google MyBusiness is essentially a deep, digital business card. In addition to the basic NAP information (Name, Address and Phone) about your business, you can also add business hours, descriptions, photos, and, most important, keyword-based categories.
Having a MyBusiness record with Google is critical -- CRITICAL -- to being found on the Internet, and conveying important information to your potential customers, especially when they're on a mobile device.
Google Analytics is the third generation of that old Hit Counter from way back in the day. Remember that? "This site viewed by 85 people." Bad, bad stuff.
Not only does Google Analytics tell you how many people have visited your website, but it gives you time-based graphs, shows you where your visitors are, geographically, and tells you what search terms they used to get there, as well as what devices they're using (laptop, tablet, smart phones, and what kinds).
Having both of these services working for you vastly improves Google's understanding of your website's content, and thus deeply embeds your website in their search engine. Bottom line, you move up in the search results.
We charge $100 for setting up Google MyBusiness and Google Analytics for your company, and we can do it over the phone.
Call Mik today 413-320-5336 and he can get started right away.
2. Business Listing Repair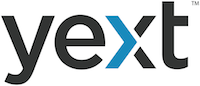 Montague WebWorks has partnered with a company called Yext, who specializes in finding and correcting your information on business listings sites such as Yelp, FourSquare, MapQuest, SuperPages, City Search, Merchant Circle, Manta, as well as Google, Yahoo, Bing and Facebook. About 60 business listing websites altogether.
If your business listing on any of these sites is incorrect, with a wrong phone number, wrong address, wrong name, a missing or incorrect link to your website, your company might suffer the loss of business as a result of people not being able to find you.
Getting Inbound Links: Even more important are the inbound website links back to your business. A big part of SEO is the number of quality inbound links your website has. If none of those business directory sites links to your site you are definitely missing some serious "Google Juice" or search relevance. As I said, Yext has partnered with almost 60 of these business listing sites. That is a lot of high-quality inbound links you are missing!
Please take a minute to check how your business is listed. We've built a free scanning tool so you can quickly and easily see how you're listed at all those business listing websites. If you notice a bunch of missing or incorrect information, we can help fix it.
We charge a flat rate of $200 to do a full Business Listing Repair, and need about ten minutes of your time. This can also be done over the phone. If you'd like us to also set up your Google MyBusiness and Google Analytic accounts (step 1, above), we can add that in for an additional $50.
This is your best "Bang for the Buck" option in terms of increasing your rankings with Google and Bing, and ensuring the world has all your correct information, everywhere. We handle everything and will call you if we need any additional information. It takes about three weeks to complete the business listing clean-up, and you should definitely see a jump in the number of visitors to your website.
Call Mik today 413-320-5336 and he can get started right away.
3. Full SEO of your Website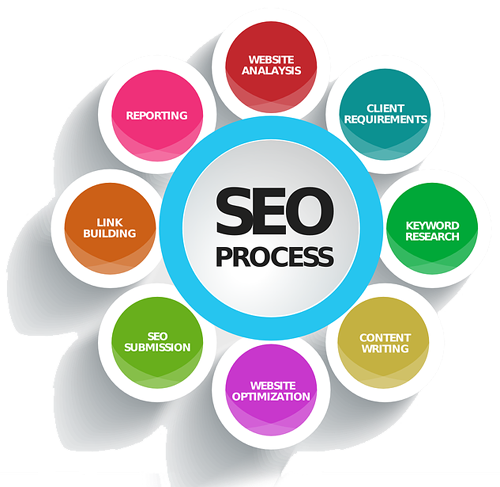 The next step to increasing the number of visitors to your website is doing actual, manual Search Engine Optimization on your website, starting with the meta tags, fixing the home page text, the page titles throughout your website, the actual content on your pages, and creating at least one Call To Action.
Montague WebWorks' SEO Services include:
Website Analysis
Client Requirements
Keyword Research
Content Writing
Website Optimization
SEO Submission
Link Building
Reporting the Results
We will also analyze your competition to see what they're doing and what they're not doing and capitalize on that.
This SEO process will take more of your time, but will result in your best chances for being found on the Internet, and for converting visitors to customers. It's what the big companies do on a regular basis, and it obviously works for them.
Prices for Full Website Search Engine Optimization services start around $500, depending on what and how much you want done. Each item in that list, above, can take from one to ten hours or more, and some of the work can be on-going, monthly work.
Next Step: Call Mik 413-320-5336
Call Mik if you're interested in any of these three options: Google MyBusiness and Analytics; Business Listing Repair, Full SEO of your Website. You'll be glad you did.
Posted: to WebWorks News on Tue, Aug 9, 2016
Updated: Tue, Aug 9, 2016