Contact Manager Bulk Emails
Read about recent upgrades to the bulk email feature in the Contact Module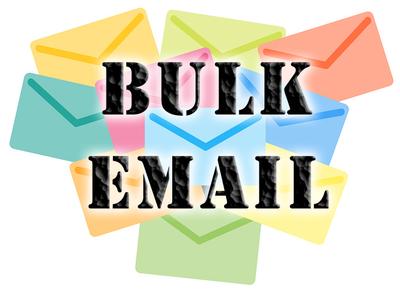 Bulk Emailing with RocketFusion!
Since the early days of RocketFusion, customers have been able to send bulk emails to contacts in their website's Contact database.
A few years ago we added the ability to bulk email people who filled out an online form on a RocketFusion website, although that turned out to be a bit buggy (one customer accidentally sent out 5240 emails to only 158 clients back in June of 2018!), and so we shut that capability down until Mik found the time to fix the bug.
With the advent of the new RFP Module for towns who are using the Open Government Module, we needed to add the ability to bulk email all vendors who indicate a preference for certain trade skills. So, while we were in there adding that capability, we decided to overhaul the whole bulk emailing script to make it more robust and bug free, while also setting us up for any future email lists that could be capitalized upon.
In the mean time, let us know if you experience any issues when using the bulk email feature.
Posted: to WebWorks News on Thu, Mar 14, 2019
Updated: Thu, Mar 14, 2019