More Upgrades: Attach Photo to Pages
The popular feature for News and Calendar events is now available in Pages, too
New Attach Image feature on Pages
In an effort to make adding a single photo to any page on your website easier, we have expanded the Attach Image feature, previously only on News and Calendar items, to Pages (and the new RFP Module) as well.
Similar to how you would attach an image to a News Item or Calendar Event, you would click the green "Attach Image" button, and click the Browse button to go find the image on your computer. Once attached, you simply save the page, and the image appears either on the right or the left of the text, depending on which alignment you choose. You can also give the image a caption.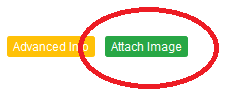 Now that work on the new RFP Module has been completed, and with our Production Assistant Joey pounding out new templates and new websites, Mik has found a window of opportunity to return to software development for RocketFusion, and a slew of new features and Modules will be forthcoming in the near future.
Stay tuned for what's next!
Posted: to WebWorks News on Sun, Mar 17, 2019
Updated: Tue, Mar 19, 2019