RocketFusion Training @ Home
Montague WebWorks has begun to hold WebWorks University classes online using Zoom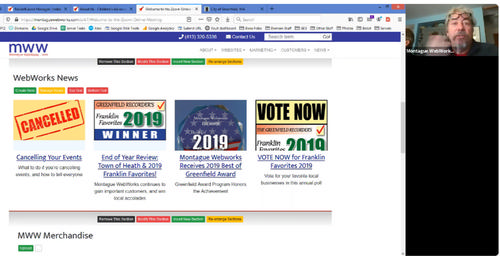 Due to the current Coronoavirus outbreak, all WWU classes for the forseeable future will be held online via Zoom.
In Friday morning's class, March 27th, we covered the new RocketFusion editing feature PAGE SECTIONS, the new and exciting way to add content to your website.
We also held a special class for Town and School employees that wanted tips on creating a new page to accumulate news posts and other COVID related information
Thanks to the people who joined in these trainings.
We will be holding more trainings in the coming weeks on the following subjects. Dates to be determined:
News Module: how to write it, and share it via email and social media
Calendar Events: how to set up an event, and share it via email and social media

Also, how to set up automatic weekly email reminders of events in the calendar

Photo Gallery: how to create gallery categories and fill them with photos, and make them look good
Blocks Module: what is it, and how cool are they? Buckets? Blocks? Videos? Oh my!
Contact Module: possibly the most powerful module in the software. How it works and how it integrates with news and calendar.
The Page Editor: The text editor you use to edit pages, news, calendar items, and page sections. Tips and tricks to making it look clean and consistent.
Technology You Will Need to Attend Classes
Please note: you will need a fast Internet connection and speakers or headphones to watch and hear. If you want to ask questions, you'll need a microphone. You'll also be able to ask questions by text in the chat area.
Don't miss these classes!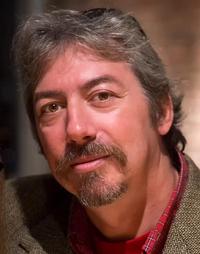 The classes are perfect for those who haven't touched their website in a while, or are new to the RocketFusion platform, and want to brush up on how to edit pages and add news.
Come with your issues and questions... and your laptop. Classes are free to all RocketFusion customers and those who are interested in learning more about it.
Think you know everything about the software? I think not! There are always little things you didn't know. Come to the class for your "Ahah!" moment.
As always Mik will continue to take your suggestions for new features.
Questions? Call Mik Muller at (413) 320-5336
Montague WebWorks' University classes are open customers and those interested becoming customers. Bring co-workers and associates who could potentially help manage your website. Please RSVP so we get an estimate of how many people will be there.
Posted: to WebWorks News on Fri, Mar 27, 2020
Updated: Sat, Mar 28, 2020