Announcing RocketFusion Ecommerce Websites
New ecommerce module for the RocketFusion platform now ready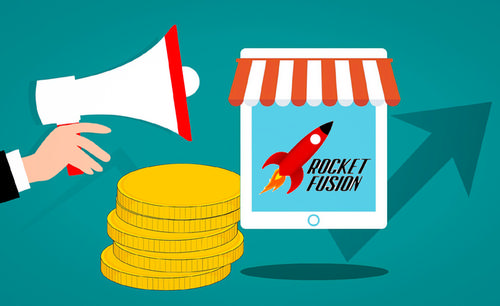 Montague WebWorks announces its new built-in Ecommerce Module for the RocketFusion platform!
This new content module enables you to sell an unlimited number of products, in an unlimited number of categories, with an unlimited number of options.
Ecommerce Module Details
Website owners can choose from free shipping, flat shipping, or per-item flat shipping (per-item calculated shipping will come soon). Merchant gateways supported by the platform are Stripe.com, Authorize.net and PayPal.com.
Website owners can manage their products, categories, options, orders, customers and run reports using the familiar RocketFusion user interface.
They can import products from a spreadsheet and, if they included a SKU number in the spreadsheet, can bulk upload product images if the image filenames match the SKU numbers.
Customer contact info is captured when sales are completed (just email, phone, city and state), and can be used for bulk emailing when you post new products to your website.
Montague WebWorks will start taking customer upgrade requests via the Ecom Upgrade Request form. Current turnaround time is two to three weeks, assuming the customer is ready with a spreadsheet of products and a folder of product photos.
Existing MWW customers on the RocketFusion platform can add the new Ecommerce Module for $100 and will have access to RF training videos. Customers needing assistance in setting it up can ask us for help at $60/hr in one-hour blocks.
For customers not already using RocketFusion, prices will start at $750 to set up a new site using the Ecom Module, and hosting will be $25/mo.
We are all very excited about this new module, especially during this time of COVID-19 when in-store shopping is not allowed.
Please fill out the request form, or call Mik at 413-320-5336 if you're ready to start selling your products on your website.
Posted: to WebWorks News on Sat, Apr 11, 2020
Updated: Sat, Apr 11, 2020