MWW Now Offering High-Quality Streaming Media
Tom Adams, Reelifes Productions' award winning director & editor, joins the Montague WebWorks creative team as Senior Advisor for Strategic Media and Creative Direction.
* * FOR IMMEDIATE RELEASE * *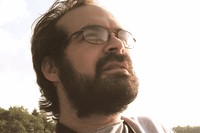 ORANGE, Mass., June 16, 2009 – Montague WebWorks, in association with strategic partner and marketing arm JW|DeWitt Business Communications of New Salem, MA, today announced the addition of Tom Adams of Reelife Productions to the Montague WebWorks creative team. Adams was named Senior Advisor for Strategic Media and Creative Direction said co-founder and Director of Business Development, Patrick Davis.
"Since we began our creative relationship a few years ago, Tom has consistently delivered high-quality video and production assistance to our clients. Montague WebWorks understands the need for professional quality promotional and on-line video programming in today's on-demand world. With the ever growing infusion of streaming video staples such as YouTube, Hulu, Vimeo and Google Video, Tom brings his video expertise to our clients and will be a powerful value-add for the future of our business", Davis said.
Tom Adams is owner and director of Reelife Productions based in Williamsburg, MA. Reelife serves a wide array of educational institutions, governmental offices, arts organizations and business clients. Working locally in the Pioneer Valley since 1996, Tom has built a strong reputation for excellence and creativity. Davis said Tom's addition as a Senior Advisor will allow Montague WebWorks to increase its offerings to its clients, while taking an important creative step in bolstering its on-line marketing strategy programs.
"We never thought 'video' would make a difference in our small manufacturing business," said Chris Duval, Owner of CRD Metalworks in Williamsburg, MA, who manufactures the Woodbine Firewood Processor. "When we put Reelife's video on YouTube and our website, the impact was immediate and very noticeable. The video of our product, the Woodbine Junior, has had over 107,000 views and has undoubtedly led to many of our most recent sales."
If you are interested in learning more about how the power of video can grow your business, on-line and off, please contact Mik Muller, Montague WebWorks at (413) 320-5336 to set up a free consultation and strategy session. Find Reelife productions on-line at www.reelifeproductions.com.
About Montague WebWorks and JW DeWitt Business Communications
J.W. DeWitt Business Communications, an independent consulting firm based in New Salem, Mass., specializes in marketing and communications for business-to-business, technology, environmental, retail, and industrial markets. In partnership with Montague WebWorks, a web development and marketing firm serving more than 100 clients in the Quabbin and Pioneer Valley region, they provide strategic communications programs for large enterprises as well as comprehensive marketing, public relations, Internet, and sales support programs for small to midsize companies. For more information, visit www.jwdewitt.com and www.montaguewebworks.com.
Posted: to WebWorks News on Thu, Jun 18, 2009
Updated: Fri, Feb 24, 2023