The RocketFusion CMS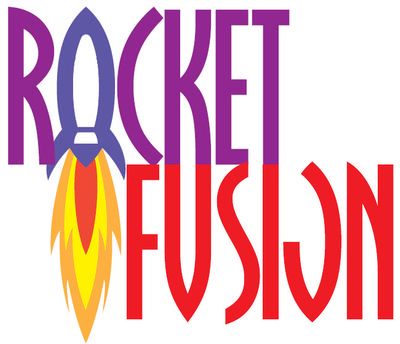 Montague WebWorks focuses on small businesses who need an inexpensive, good-looking, responsive website that is easy to edit and manage on your own.
With our super-simple Content Management System, RocketFusion, we put you in the driver's seat so you don't have to pay just to update your website. No software to buy like Dreamweaver or GoLive... the editing software lives on the website itself, with a login.
RocketFusion is a super-simple website engine that enables anyone who knows how to point, click, and type to update their website pages, add photos, and maybe have a monthly newsletter, online. With our rapid-development website platform, Montague WebWorks can turn a new website around in days, not weeks or months. You will be up and running in no time, and making changes to your website whenever you want. Super simple. Wicked easy!
List of RocketFusion Features:
All features are built right in.
No separate logins.
No additional fees!
Here is a list of the features that 350+ local businesses, non-profits, towns and departments enjoy on their RocketFusion-powered websites. These features are ALL BUILT IN. They do not require the use of Survey Monkey, WuFoo, Flikr, Constant Contact or any other third-party content or function provider. There are no additional fees or separate logins to use these features (except the real estate, government, ecommerce or scheduling modules). Additionally, every RocketFusion website comes with a free SSL certificate for security.
Clean, Pretty, Responsive Website Templates
RocketFusion is mobile-friendly from the bottom up, and all modules and page sections are simple to manage and look great.
Unlimited Static Pages
As many Static Pages as you need, which can include any of the functions below. Static Pages include various Content Editing Tools, such as:
MS Word-like page editor
Image uploader for logos and other images
Easily include videos from YouTube and Vimeo
QR Codes, built right in! The RocketFusion software automatically creates a custom QR Code for every page on your website. Perfect for customers who want to put these graphic links in print advertising.
News Posts (like a blog)
The News Module allows you to add weekly or monthly alerts / news items / newsletters to the website. News posts can be shared to Facebook, Twitter, LinkedIn, and be bulk-emailed to everyone in your Contact Manager or any Dynamic Forms you created (see below). News posts can be categorized, and archived. News posts can be displayed in a special content box on the side of your site, linked to the full article.
Online Calendar
The Calendar Module enables you to post all your events in a calendar-like layout. Calendar events support PayPal for ticket purchases, and can be linked to a Dynamic Form if you need people to sign up. Events can be shared to Facebook, Twitter, LinkedIn, and be bulk-emailed to everyone in your Contact Manager or any Dynamic Forms you created (see below). Calendar events can be categorized, and archived. Events can be automatically emailed to subscribers once a week.
Open Government Module
The Open Government Module allows you to create an unlimited number of boards, committees, commissions and councils, and assign their members. You can set member term dates, whether they're appointed or elected, and their roles on each committee. The Module also piggy backs onto the Calendar Module, allowing you to set up meeting Agendas and Minutes, with file attachments and motions. The workflow conforms to the Attorney General's new guidelines for Open Government machine readable agendas and minutes, required starting January 17, 2017. Read more about it here. >>
This is a premium module, and starts at $1000 depending on the size of your Town or organization, and the number of boards and members.
RFP / Procurement Module
Additionally, RocketFusion now sports an RFP / Procurement Module, which allows you to automate the process of posting Request for Proposals, Information and Bids on your website, while also automating the process of gathering prospective bidder / vendor contact information for each project.
This is also a premium module, and is included with the Government Module
Ecommerce Module
Setting up a store and selling online is easy with the built-in RocketFusion Ecommerce Module. You can create unlimited products and categories, add photos, etc., Pretty much everything that you can do with other simple ecommerce solutions. Having it built-in to your RocketFusion website, though, allows you to leverage the built-in bulk email feature of the Contact Module, link to the Calendar Module for special sales, and generally integrate your products throught your website, on any page, instead of relegating your shop to a specific section of the website (which you can also do, if'n you want).
This is also a premium module, starting at $300 for existing RocketFusion customers, $600 for new customers.
Online File Area
The dynamic File Area module allows you to upload DOC, XLS, PPT, PDF, ZIP and MP3 files. MP3 files will be playable on the page via a built-in MP3 player, right on the page. File Areas can be categorized, hidden, included on any Page, or displayed in a special content box on the side of your site. Files can be attached to bulk emails you send through the Contact Manager.
Image Photo Gallery
The Image Photo Gallery function allows you to upload as many images as you need, and categorize them as you see fit. Images uploaded to the gallery can be included in dynamic slideshows on a per-image basis, included as a cluster of thumbnails, or shared to Facebook, Twitter, LinkedIn, Pinterest, or bulk emailed through the Contact Manager. The Image Gallery also has a PayPal-driven Simple Shopping Cart built right in!
Dynamic Online Forms
The Online Form module allows you to create as many online forms as you wish. All entries are databased and are integrated with the Contact Manager (see below). You can also export all the data to a spreadsheet. Dynamic Forms now also can collect GPS info when the form is filled out! Each form category can be included on any Page. Dynamic Forms also have PayPal integrated, allowing you to use them for class / event / room registration and complicated order forms.
Dynamic FAQs
The Frequently Asked Questions module allows you to create and organize FAQs into multiple categories. Insert new questions and answers and have the list re-sort alphabetically, or by number. Each category can be added to any Page.
Business Listings
Business Listings allow you to list local businesses or contractors you deal with, or members, etc. You can attach pictures, links, descriptions, etc., and categorize them as you see fit. Check out our Customers page in the navigation, above, to see this Module in action.
Real Estate Listings
The Real Estate Module allows you to simply enter in your Agent or Office MLS PIN number, and the website will begin to automatically pull over listing information and photos from the MLS PIN database. You can read more about it here. >>
This is a premium Module and starts at $1000
Contact Us Page
The Contact Module automatically creates a "Contact Us" form for you, and saves all respondants into the website's database for use by the contact manager (see below) or to export to a spreadsheet. You can also get an SMS text on your mobile phone when someone fills out the form! Like, in 10 seconds... lightening fast!
Contacts Manager
The Contact Manager allows you to:
Bulk contact all respondents in your contact us form, or any dynamic forms you create that ask for an emai address.
Create lists that your potential customers can opt-in to
Send content from the news, calendar, board events, or any page to individual lists
Bulk import names from spreadsheets or other contact systems you may have
Other Stuff
SEO (Search Engine Optimization) friendly URLs (web page addresses) that Google likes, as well as an automatically created sitemap.xml file.
We also have Google Analytics and Facebook Open Graph meta tags built right in!... if that means anything to ya :-)
What You Get...
Industry-breaking turnaround times — less than two weeks if you're prepared to work with us and get us your content and desires.
Free support and training, including a free monthly class we call "WebWorks University"
Free software updates as the software is improved, weekly. Sometimes daily. Yup. We're working on the software RIGHT NOW, even. You don't have to do anything!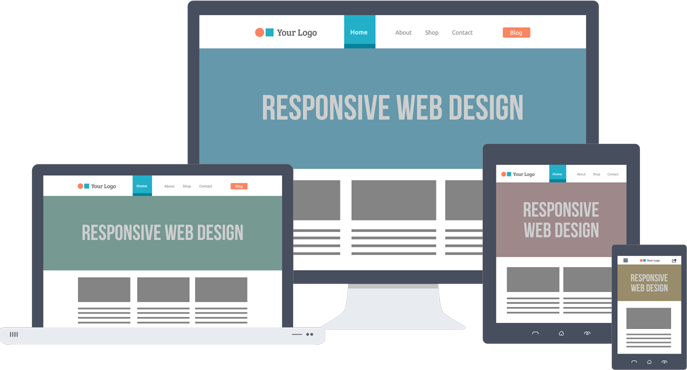 The "keys" to your new website. Start updating and adding to your website right away.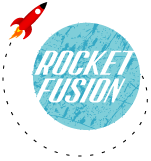 What You Don't Get...
Surprise extra costs
Lag time while you wait for your "web guy" to get to your changes
Bills in the mail for every change to your website
Complicated Content Management Systems, such as Wordpress, Joomla, Drupal, Typeset or any other general purpose third-party installed open source mash-up.
Security nightmares due to out-of-date software installations. We update our software for you, as we write it.
We know our customers, and we know what they want.
Couple that with what we consider to be the most personal and responsive customer service in the business, and you can get working with Montague WebWorks today and be done tomorrow.
Check out the extensive list of customers that use the RocketFusion software. You may know a few!
Contact us for a custom quote for your project >>
Posted: Sat, Sep 1, 2007 12:00 AM
Updated Thu, Jan 5, 2023 12:00 AM